Commercial Wet Hauling in Glencoe, MN
Rose Trucking Inc. provides commercial wet hauling services to customers in Glencoe, MN. We serve a variety of industries, to ensure wastewater, fertilizer, leachate and more make it to their final destination safely and responsibly. Our equipment is well-maintained and always functional, operated by drivers that take the utmost care in everything they do.
Wastewater Hauling
Wastewater is unsanitary and often hazardous, which means it takes special care and handling to ensure it's transported from one location to another without incident. We've been hauling wastewater since 1988, with a superior track record of results and safety.
Generally, we handle wastewater haulage for treatment plants and effluent processing; however, we also offer wastewater hauling after things like train derailment cleanups and food processing runoff. Our ability to serve a wide variety of clients has made us a de-facto option for commercial wet hauling.
Leachate Hauling: We also work with landfills to provide leachate hauling services. We're able to remove this toxic groundwater from remediation sites and ensure it's transported to the proper facilities for processing.
Wet Hauling for Fertilizer
Our many years of serving agricultural customers has made us the go-to provider for commercial wet hauling in Glencoe, MN. We handle fertilizer transport to farm fields and distribution centers, hauling with care to prevent contamination or any other spillage incidents. Contact us today to discuss bulk wet hauling for fertilizer.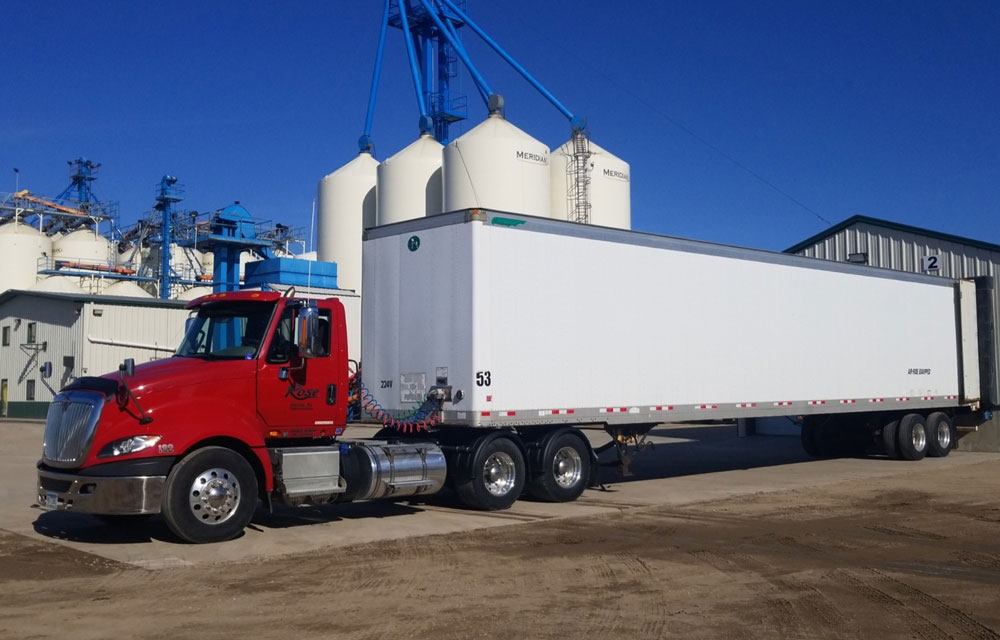 Freight Hauling
Our fleet of tractor trailers can haul your cargo wherever it needs to go in Glencoe, Biscay, Sumter, and Plato, MN and beyond. We offer competitive rates, on-time delivery and a responsive team. We pull dry van freight across 35 states, making us your all-in-one haulage services provider
Your Partners in Agriculture
Wet and dry hauling is an essential part of the agricultural industry. Rose Trucking Inc. is proud to help those who feed our country with reliable hauling services. Call us today at 320-864-7699 to get a quote.